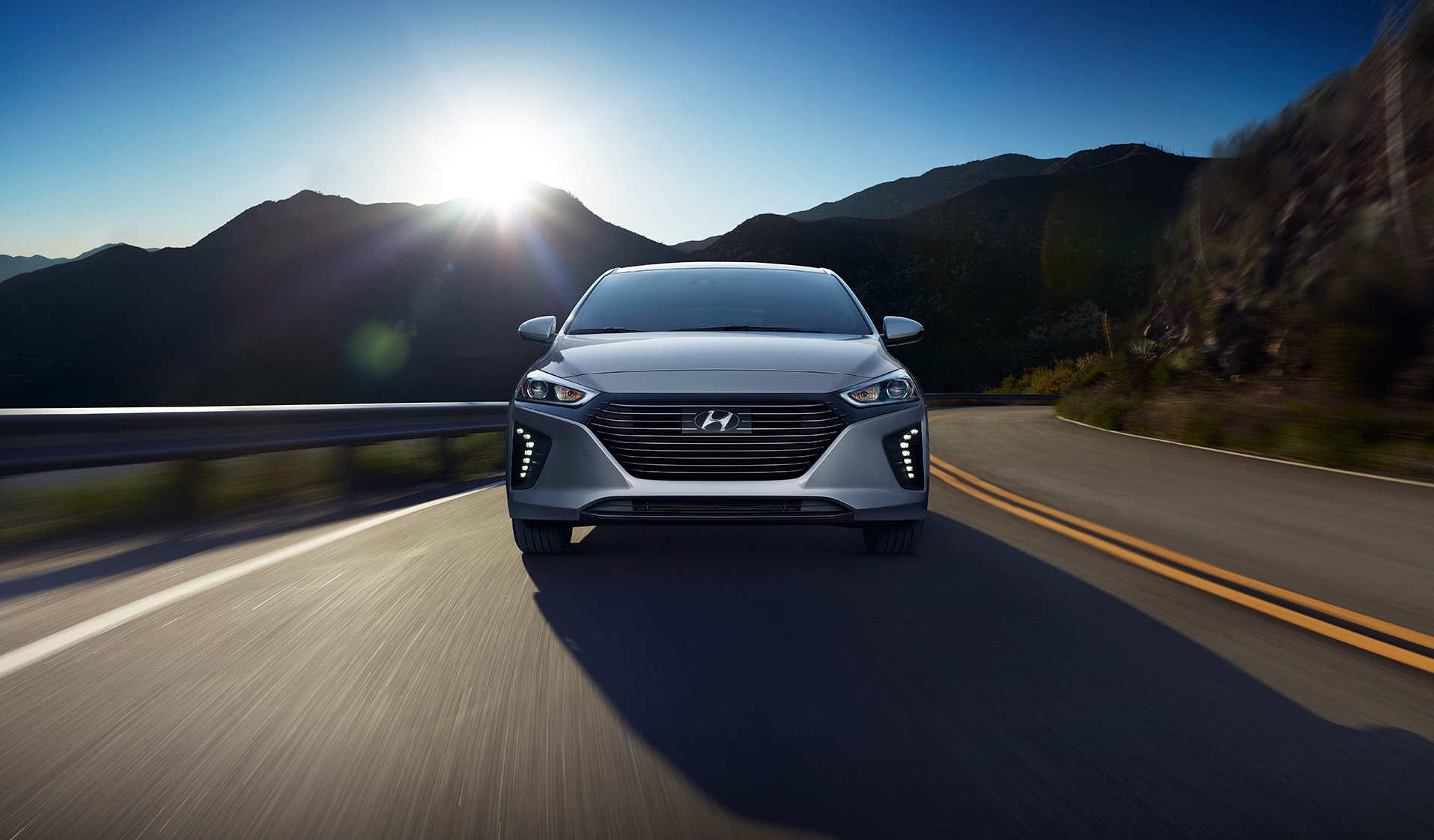 The re-designed Hyundai Ioniq is a giant leap forward for sustainable engineering. It's one of the few eco-friendly vehicles on the market that offers sustainability, performance, and curb appeal. And if that's not enough, the Ioniq also has more cargo space than the Prius Three, Ford C-Max, Chevrolet Volt, and Nissan LEAF.
Hyundai has launched the hybrid model, and will be releasing the plug-in version later this year. The Ioniq Hybrid combines a 1.6L Gasoline Direct Injection 4-Cylinder engine with an electric motor, offering impressive fuel economy at 55/54 mpg.
Like most Hyundai vehicles, the Ioniq is outfitted with top-notch multimedia functionality and comes with "America's Best Warranty." And the Ioniq's Hybrid model comes with an additional warranty for peace of mind: the Hyundai Lifetime Hybrid Battery Warranty.
It doesn't stop there. The Ioniq is loaded with unique features. See below:
Top-rated fuel efficiency
Built with natural materials
Regenerative braking system
Standard Apple CarPlay™ and Google Android Auto™
Standard rearview camera and blind spot detection with Lane Change Assist
"America's Best Warranty"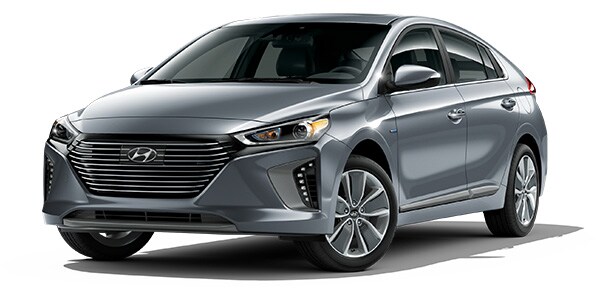 SAVE IN MORE WAYS THAN ONE
Most people opt for a hybrid vehicle for 1 of 2 reasons: either they want to save the environment, or they want to save money. Why not have both? Since hybrids use less gas compared to conventional autos, consumers who drive hybrids both decrease their environmental impact and save at the pump.
But the Hyundai Ioniq goes a step further than just the fuel efficient engine. The car is actually constructed out of eco-friendly materials. Most vehicles are made with metals and plastics that are harmful to the environment during manufacturing, but the Ioniq has taken a big step in terms of sustainable engineering. The Ioniq features:
Interior material made from Bio TPO (about 25% sugar cane)
Natural plastics made with renewable materials (powdered wood and volcanic stone) and is 20% lighter than traditional automotive plastics
Eco-friendly paint made from soybean oil
Bio Fabric made from renewable materials (about 20% sugar cane)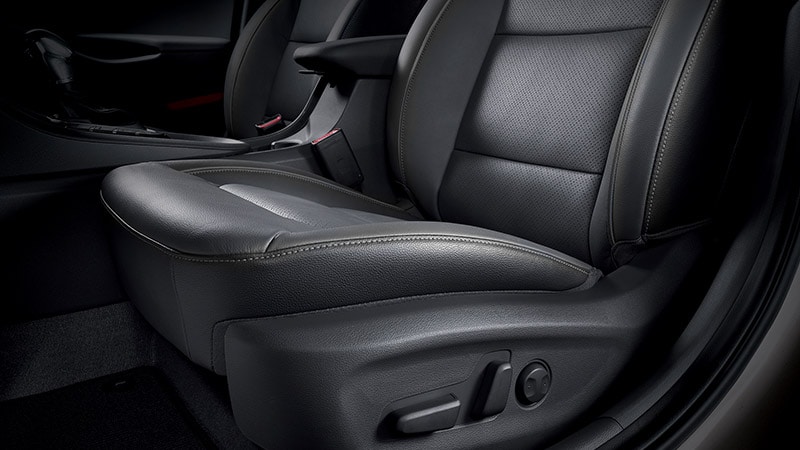 HOW THE IONIC STACKS UP TO THE COMPETITION
The numbers don't lie. Although the Toyota Prius Three has been considered the go-to eco-friendly car in the past few years, public perception is changing. Not only does the Hyundai Ioniq outperform the Prius in horsepower and fuel economy, but it also looks a lot better in your driveway.
See below for a close comparison between the 2018 Hyundai Ioniq Hybrid SEL and the 2018 Toyota Prius Hybrid Three Hybrid:
2018 Hyundai Ioniq Hybrid SEL
2018 Toyota Prius Three Hybrid
Base MSRP

$24,000

$26,735
Engine Type
1.6L DGI Atkinson Cycle 4-Cylinder

1.8L DGI Atkinson Cycle 4-Cylinder

Engine Power (hp) @ rpm

104 @ 5,700 rpm

95 @ 5,200 rpm
Engine Torque (lb-ft) @ rpm

109 @ 4,000 rpm

104 @ 3,600 rpm
Transmission

6-Speed EcoShift Dual-Clutch Transmissions

Electronic Continuously Variable Transmissions
Electric Motor Power
43

71

Electric Motor Torque

125

120
Total System Horsepower

139

121
Fuel Economy (City/Hwy/Com)
Blue: 57/59/58
SEL/Limited: 55/54/55
Prius Three Eco: 58/53/56
Prius Three: 54/50/52
GET YOUR ECO-FRIENDLY RIDE TODAY
With an MSRP of just $22,200, the Hyundai Ioniq is a great deal. It's packed with luxury tech and looks great both inside and out.
Are you interested in exploring other eco-friendly cars by Hyundai? Check out the Sonata Hybrid and Sonata Plug-In Hybrid. The Eco boasts 28/38 MPG while the Hybrid gets an outstanding 36/40 MPG. The Plug-In Hybrid actually allows drivers to seamlessly switch between all-electric and gas-powered.
Experience the Hyundai Ioniq for yourself and test drive it today at Beaverton Hyundai. It's the full package: eco-friendly, fun to drive, and easy on the eyes. Save money and save the planet with the all-new Hyundai Ioniq.
SHOP IONIQ